Stay Informed with Our Senior Resources
You like being in the know … we'll help keep you there! So, when it comes to keeping up with senior living tips, information and trends, or the latest information on our Continuing Care Retirement Community, we'll make sure you're informed and up to date!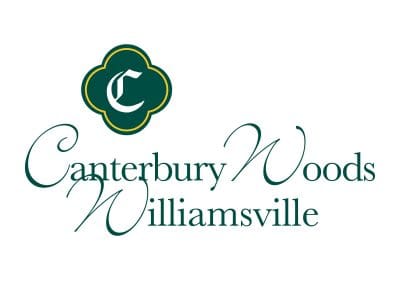 Keeping our minds active through lifelong learning
If you want to keep your brain in good shape, you have to keep learning. Scientific study after study has shown that, and it's why, at Canterbury Woods Williamsville, we put so much emphasis on lifelong learning.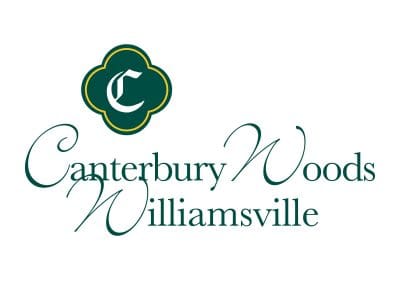 Smoothing the home sale process with a real estate agent  
You've made the decision to move into a Continuing Care Retirement Community like Canterbury Woods Williamsville or Canterbury Woods Gates Circle. You've started the process of downsizing, and you're knocking home repair projects off your to-do list. As you move closer to the time when you will be occupying your beautiful new retirement home, it's a good idea to enlist the services of a real estate agent.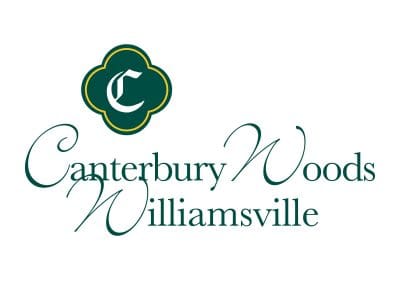 Buffalo's Dyngus Day celebrates spring and Polish heritage
On the Monday after Easter, we are finally free from the constraints of Lent, so why not have a party? The folks in Poland thought that was a good idea, and for centuries, they've celebrated on Easter Monday. Polish communities in America have continued the tradition. In places like Chicago, Cleveland and Pittsburgh with large Polish-American population, people mark the end of Lent and the arrival of spring on Dyngus Day with feasting, flirtation and festivities. But when it comes to Dyngus Day festivals, Buffalo is the unofficial Dyngus Day capital of America! This year, Dyngus Day is April 17th.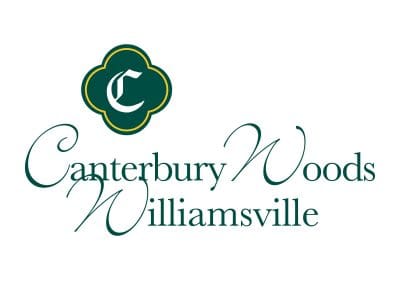 Lights! Camera! Action! Buffalo stars in famous movies
We all know Buffalo is a beautiful setting, and many film directors have thought the same thing. They've found that the city and citizens of Buffalo were welcoming to film crews and made them feel at home. Not to mention that it's far less expensive to film in Buffalo than in New York. One of the best-known productions associated with Buffalo was The Natural, a 1984 film adaptation of the novel by Bernard Malamud. The film, directed by Barry Levinson, follows the ups and downs of lead character Roy Hobbs' life and baseball career. Robert Redford played Hobbs, and the cast also included Robert Duvall, Glenn Close, Kim Basinger, Barbara Hershey, Joe Don Baker, Darren McGavin and Michael Madsen.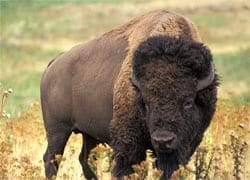 What's in a name? Origin of 'Buffalo' is a mystery
How did Buffalo get its name? There's no debate that the city was named after Buffalo Creek, a stream that meanders through Erie County before its waters eventually flow into the Buffalo River. But why the creek got called Buffalo is a matter about which historians disagree. Historian Nancy Blumenstalk Mingus posited several possibilities in her book, Buffalo: Good Neighbors, Great Architecture, published in 2003 by Arcadia Publishing.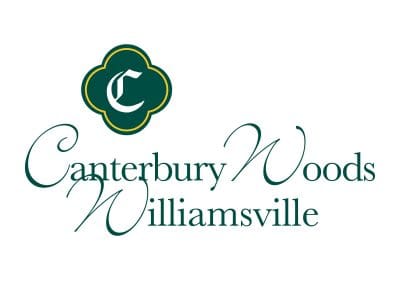 Williamsville has a special place in New York's history
Residents of Canterbury Woods enjoy a wonderful, relaxed retirement life in the village of Williamsville, where they can enjoy a tranquil, suburban campus and still be within easy reach of the faster paced, urban excitement of Buffalo.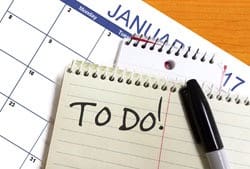 Five steps to a fulfilling New Year
Often when we make New Year's resolutions, we lose our resolve within a few weeks. According to Dr. William Schiemann, CEO of Metrus Group and author of Fulfilled! Critical Choices – Work, Home, Life, research has shown that more than 90 percent of New Year's resolutions fail. So he offers a different approach: Think about what would make you more fulfilled in 2017. In his book, Dr. Schiemann has explored the concept of life fulfillment, defined as an enduring quality that includes both daily happiness and achieving your dreams by creating a lifestyle that brings inner peace. During his research at the Metrus Institute, he studied people who were most fulfilled and found that, no matter their age, they had a vision for their lives.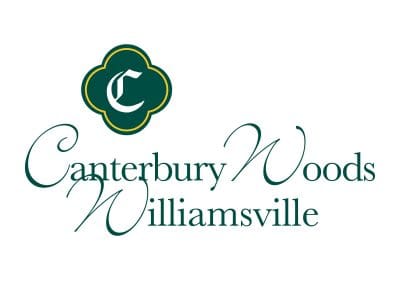 Downtown Buffalo sparkles and shines for the holidays
Buffalo is all decked out for the holiday season! Trees sparkle with lights; downtown buildings like One M&T Plaza and the Electric Tower glow red and green. Homes throughout the city gleam with charming holiday decorations, and Buffalonians young and old are enjoying holiday traditions. The lighting of the massive tree on Dec. 3 at the Rotary Rink at Fountain Plaza marked the start of this Most Wonderful Time of the Year—and free skating season at the rink. This year's 11th annual tree lighting featured speeches by local dignitaries, a dramatic countdown before thousands of lights were switched on, and a fireworks display. Afterwards, folks enjoyed visiting with Santa, taking horse and wagon rides and whirling around the ice rink. Skating at the rink is free through March 19, 2017.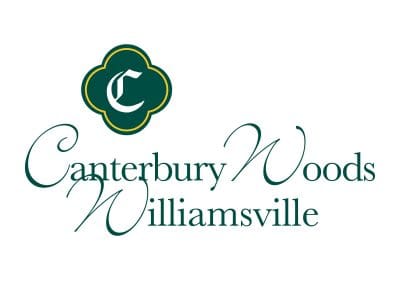 Thanksgiving Turkey Trot is a fun Buffalo tradition
Some 14,000 runners in Western New York won't have to worry about burning off their Thanksgiving calories. They've signed up to participate in the 121st YMCA Turkey Trot, a Buffalo Thanksgiving tradition. Several other cities hold Turkey Trot races during the holiday week, but Buffalo's is special. Started in 1896, the Thanksgiving Day jaunt is not only the oldest Turkey Trot race but also the oldest consecutively run foot race in North America.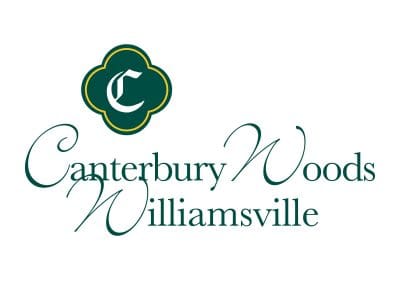 Construction forges ahead on unique retirement community
With the placement of the final beam, the steel framework of Canterbury Woods Gates Circle was completed Oct. 28! Project leaders, elected officials and some of the folks who have joined the Priority Wait List watched as the beam, adorned with an American flag, was lifted into place.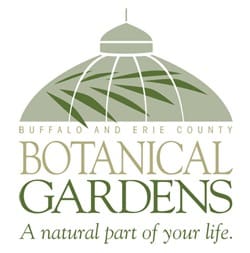 Botanical Gardens put on a floral show year round!
At sunset, the glass panels of the center dome at the Buffalo and Erie County Botanical Gardens glow with reflected shades of pink, yellow and orange. As you approach the front entrance along the walkways that abut gardens teeming with annuals and perennials, it's an amazing sight. You might think that visiting the Botanical Gardens is a summertime activity, but this architectural and botanical gem offers delights to visitors in every season. In spring, the outdoor gardens are alight with blooming jonquils and tulips. In summer, patrons can stroll through a series of themed gardens including a healing garden, peace garden, rose garden, native garden, children's garden and a winter garden that blooms during the summer but still offers interesting shapes and foliage during the cold months. During the fall, the trees, shrubs and plants sport their autumn colors.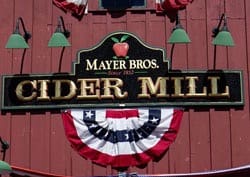 Flavors of fall come alive at Mayer Brothers Cider Mill
Nothing says fall like colorful leaves and freshly brewed apple cider. The place to get that wonderful autumn beverage is the Mayer Brothers Cider Mill. Step inside, and the fragrances of apples and cinnamon will make you wish fall lasted all year long! One of the Buffalo area's longstanding traditions, the cider business was founded by family patriarch Jacob Mayer. Mayer was a steeple builder by trade but bought an apple-pressing mill in 1852 to serve local farmers and their families in the West Seneca area. Farmers could bring apples from their orchards to the mill to be pressed into cider. A barrelful would stay sweet for a few weeks and then turn to hard cider that would last all winter.