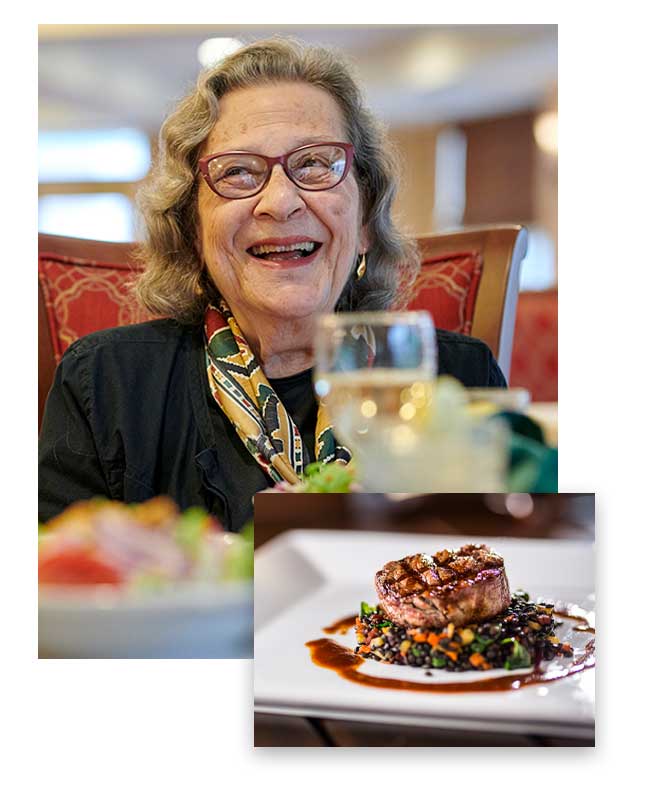 Trafalgar Village
Dining Room
Floor-to-ceiling windows that overlook Canterbury Woods' picturesque grounds set the tone for fine dining in this spacious, bright and open formal dining room.
Enjoy casual meals such as gourmet pizza and pasta, casseroles, stir-fry, entrees, sandwiches, fresh salads and special desserts. Staff prepare many of these tasty delights in the cafe's focal point – our large pizza oven.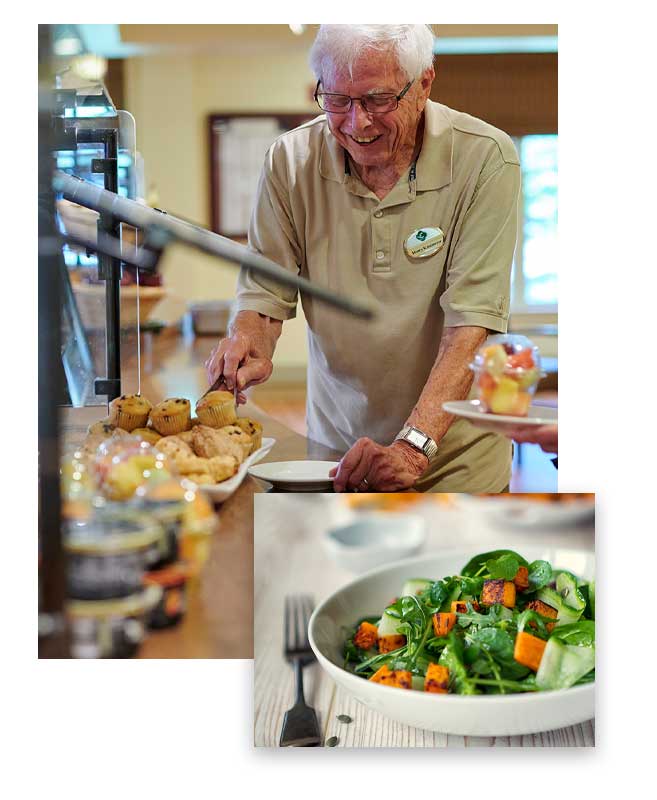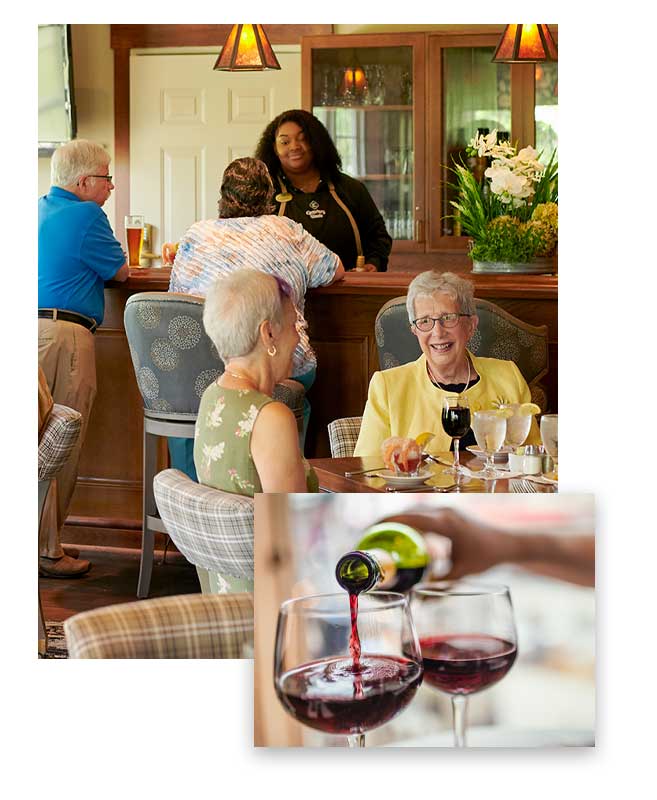 Chelsea Square Clubhouse
& Montgomery Pub
Share a glass of wine or cocktails from the full-service bar with friends or enjoy a lovingly prepared meal in the dining room. You'll feel like you're a member of an exclusive club – and you are!
Join Us for a Meal
Experience our lifestyle by joining us for an event – stay for a meal. There's always something fun and exciting happening on campus. Come see!