Memory Care in Buffalo, New York
Enriching the lives and preserving the dignity of those in need of dementia care.
Memory care senior living communities are designed to provide a safe and structured environment for older adults living with Alzheimer's disease or other forms of dementia. Residents in memory care are provided with the daily support they need from a professionally trained, caring staff in order to maintain dignity while easing the worries of family caregivers.
Buffalo Memory Care at Canterbury Woods Williamsville
For those living with Alzheimer's disease or related memory challenges, our memory care program features a resident-centered approach to care, evidence-based therapeutic programming and a team experienced in providing daily support. We deliver compassionate, dignified care within an intimate, safe and secure environment.
We place an emphasis on stimulating the mind and building self-esteem. Our multisensory program empowers those with Alzheimer's disease and dementia to experience lasting moments of engagement and joy.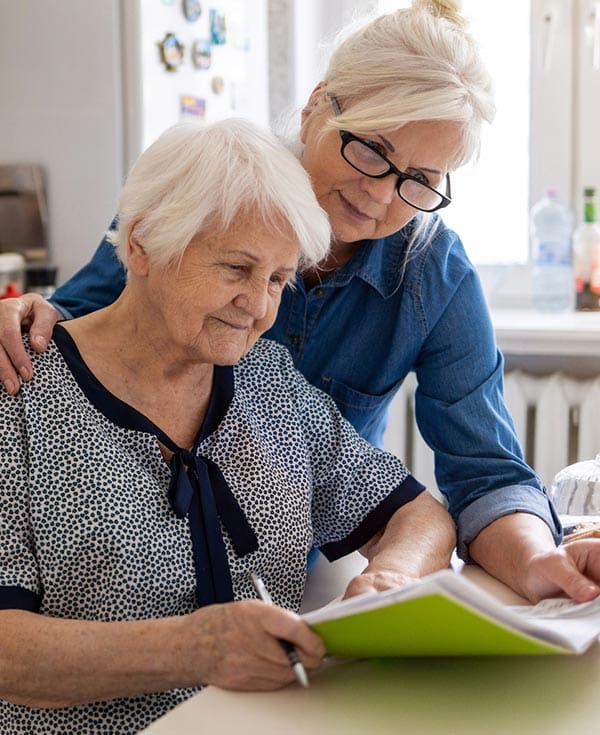 Find 24/7 Support for your loved one.
At Canterbury Woods Williamsville, memory care residents receive the same daily support as those living in our assisted living community, with the addition of specialized care services.
Memory care residents on our campus live a comfortable, homelike, fully secure lifestyle, including:
12 private memory care suites
Family-style dining with personal assistance from our supportive staff
Beautifully decorated common spaces to encourage socialization and stimulation
Programming that addresses the needs of residents in various stages of memory loss
Specialized therapeutic recreational programming
Speech, hearing, dental and podiatry services onsite
Dementia Care Program Services
What can residents and families expect? Take a closer look at the range of programs and services offered at Canterbury Woods Gates Circle.
Butterfly Cove, a carefully researched and developed program to assist residents in various stages of dementia or Alzheimer's disease
Specialized therapeutic recreational programming
Speech, hearing, dental and podiatry services on site
Programming that addresses the needs of residents in various stages of memory loss
Access to Special Needs Assisted Living – a well-diversified program of individual and group activities providing cultural, spiritual, diversional, physical, political, social and intellectual activities within the facility and the community, sustaining and promoting an individuals' potential and a sense of usefulness to self and others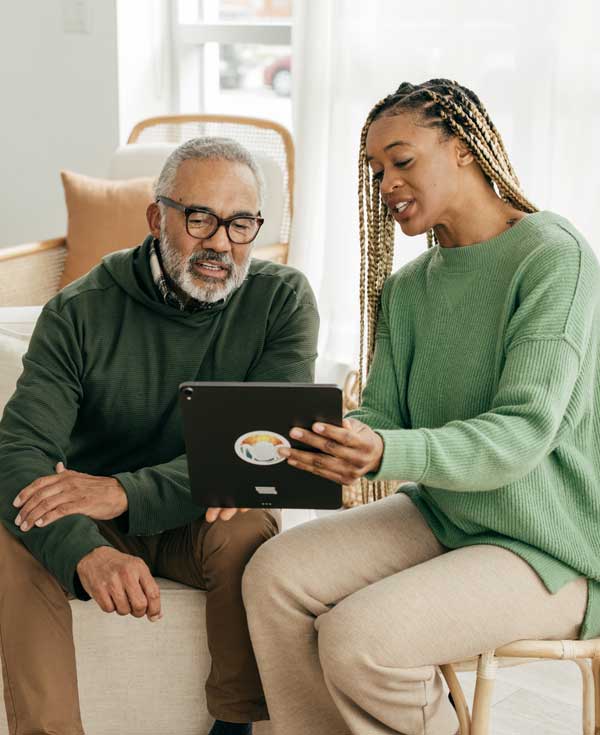 Experience the Benefits of Life Care
Are you or a family member beginning your senior care plan? Discover the benefits of Life Care with memory care, assisted living and more levels of care, all created to support residents through every stage of aging.
Frequently Asked Questions
Giving you the answers you need about Canterbury Woods Williamsville.
We know that a diagnosis of memory loss can come with some challenging questions and decisions, but Canterbury Woods is here to make it easier. Whether you're wondering when it may be time to move, or you are already preparing for a loved one's move, we can help answer your questions.
When is it time to move from assisted living to memory care?
Though this differs for everyone, there are often some key signs that memory support may be needed. According to the Alzheimer's AssociationⓇ, some of the early signs can include:
Forgetting important dates or events and needing constant reminders, or memory loss that disrupts daily life
Challenges with problem-solving, concentrating or planning
Difficulty completing familiar daily tasks or trouble traveling to a place they know well
Confusion with time, place, or having trouble remembering where they are or how they arrived
Vision problems; issues judging distance, color or contrast
New problems with speaking or writing
Misplacing items and being unable to retrace steps to find them
Accusing others of stealing
Poor judgment and decision-making
Withdrawing from favorite activities, work or social events
Changes in mood, especially as their routine is disrupted or they are out of their comfort zone
If you think your loved one may be dealing with memory loss, talk to their doctor, as they may be able to help you evaluate what is normal aging and what may be memory loss.
Does Canterbury Woods assist with a move when the time comes?
Yes. We will absolutely assist with a move or honor what the family members prefer; it is completely the family's choice.
Discover assisted living and memory care at Canterbury Woods Williamsville
Our team is here to guide you and your loved ones during every step of the senior living journey. Schedule a visit to our community today to get a better idea of how we can provide you with peace and comfort, the average cost of memory care and why residents love living at Canterbury Woods Wiliamsville.