Experience a carefree, independent living community
At Canterbury Woods Williamsville's Life Plan Community, our array of luxury amenities and convenient services enriches the lives of independent residents. With so many social activities and so much support, this is an independent living facility where you can live life on your terms.
With modern independent living apartments and patio homes to choose from, Canterbury Woods Williamsville is the perfect destination for seniors seeking sophisticated, easy living.
Continuum-of-care senior living in a comfortable setting
Our independent senior living in Williamsville offers freedom with the safety net of high-quality medical care for seniors in Western New York. As a Life Care Community, we ensure every experience is unique and every level of living is easy to access for both our residents and seniors living in our area.
Our assisted living community, memory care, skilled nursing and rehabilitation services are designed to assist with activities of daily living and exceed expectations while delivering a comprehensive continuum of care other communities in our area can't match.
Move to an independent living community that offers it all.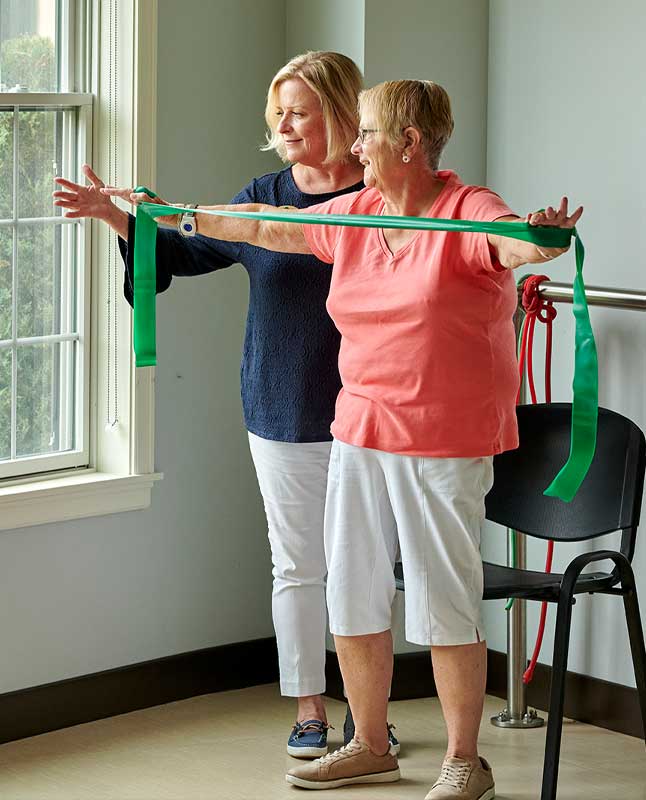 Our continuum of care offers peace of mind for those seeking a well-rounded senior living community.