Rehabilitation Services
In Oxford Village – or in Your Canterbury Home
Canterbury Woods has partnered with Healthpro Rehab Services to provide the very best in rehabilitative care to our residents. Consistent with Canterbury Woods long-standing dedication to helping our residents remain as independent as possible, the same rehabilitative services previously available in Oxford Village are now also available in their homes.
Our team of occupational and physical therapists can teach residents how to prevent or manage medical conditions, maximize the safety and functionality of their living spaces, and live active, healthy lifestyles. Our Physical Therapists pay close attention to each individual and develop a personalized plan using treatment techniques that promote the ability to move, reduce pain, restore function and prevent disability. Most importantly, we work to prevent the loss of mobility before it occurs by developing fitness- and wellness-oriented programs so that every resident can achieve his or her highest level of health and independence for as long as possible.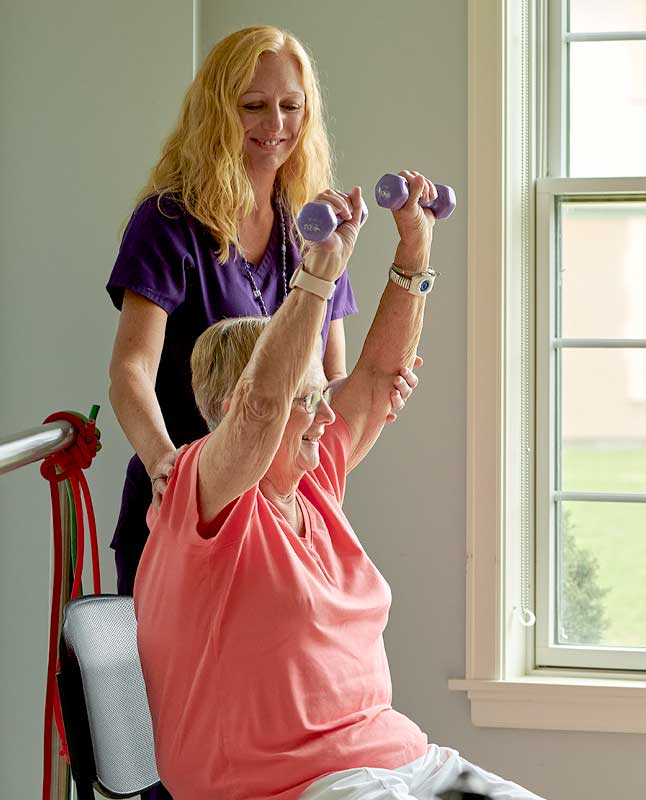 Enhancing Quality of Life
Our first-rate therapies support and enhance quality of life for residents
in so many ways including:
Fall prevention
Activities of Daily Living (ADL) management
Pain management
Splinting
Balance disorders
Gait training
Strength training
Upper extremity/lower extremity dysfunctions
Back and neck dysfunctions
OA/RA disorders
Join Us for an Event
Experience our lifestyle by joining us for an event. There's always something fun and exciting happening on campus. Come see!